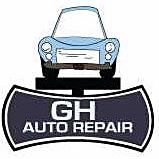 We Want to Hear from You!
We strive to provide Excellent Products and Service, but we know there is always room for improvement. If your experience with us did not live up to your expectations, or if you have ideas about how we could improve, please share with us. We would love to have your feedback. Please provide as much information as possible.
GH Auto Repair
3621 South 138th Street
Omaha, NE 68144-3345
(402) 393-3817
Bk Website † Design
"You Need a Site to be Seen™"